WELCOME TO
OLDHAM COUNTY, KENTUCKY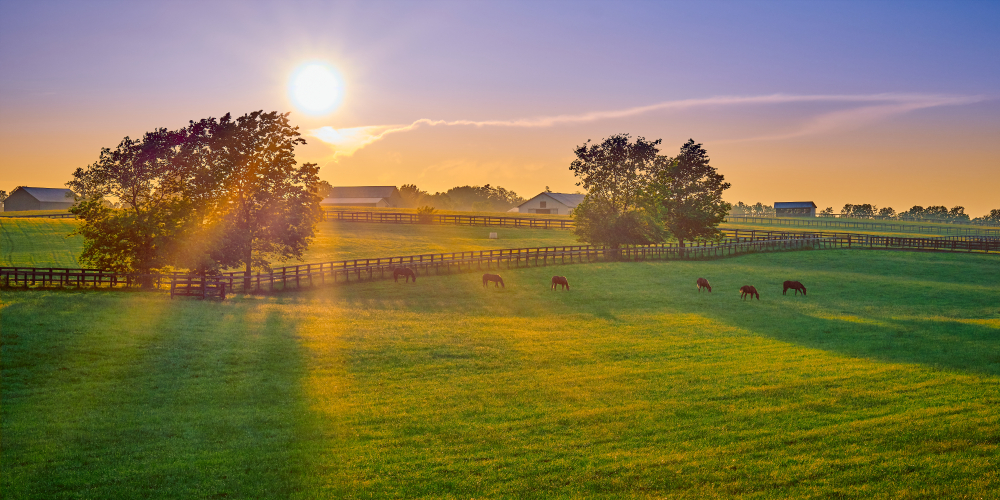 Small town feel with big city amenities.
Located in the heart of North Central Kentucky, Oldham County is a vibrant community bursting with opportunities and charm. The county takes pride in being home to the most educated, healthiest, and wealthiest population in Kentucky. What was once a rural landscape has transformed into a bustling residential community, driven by a renowned and award-winning school system. The 1,000-acre Oldham Reserve Campus is a mixed-use 1,000-acre development site that has become a thriving hub for innovation.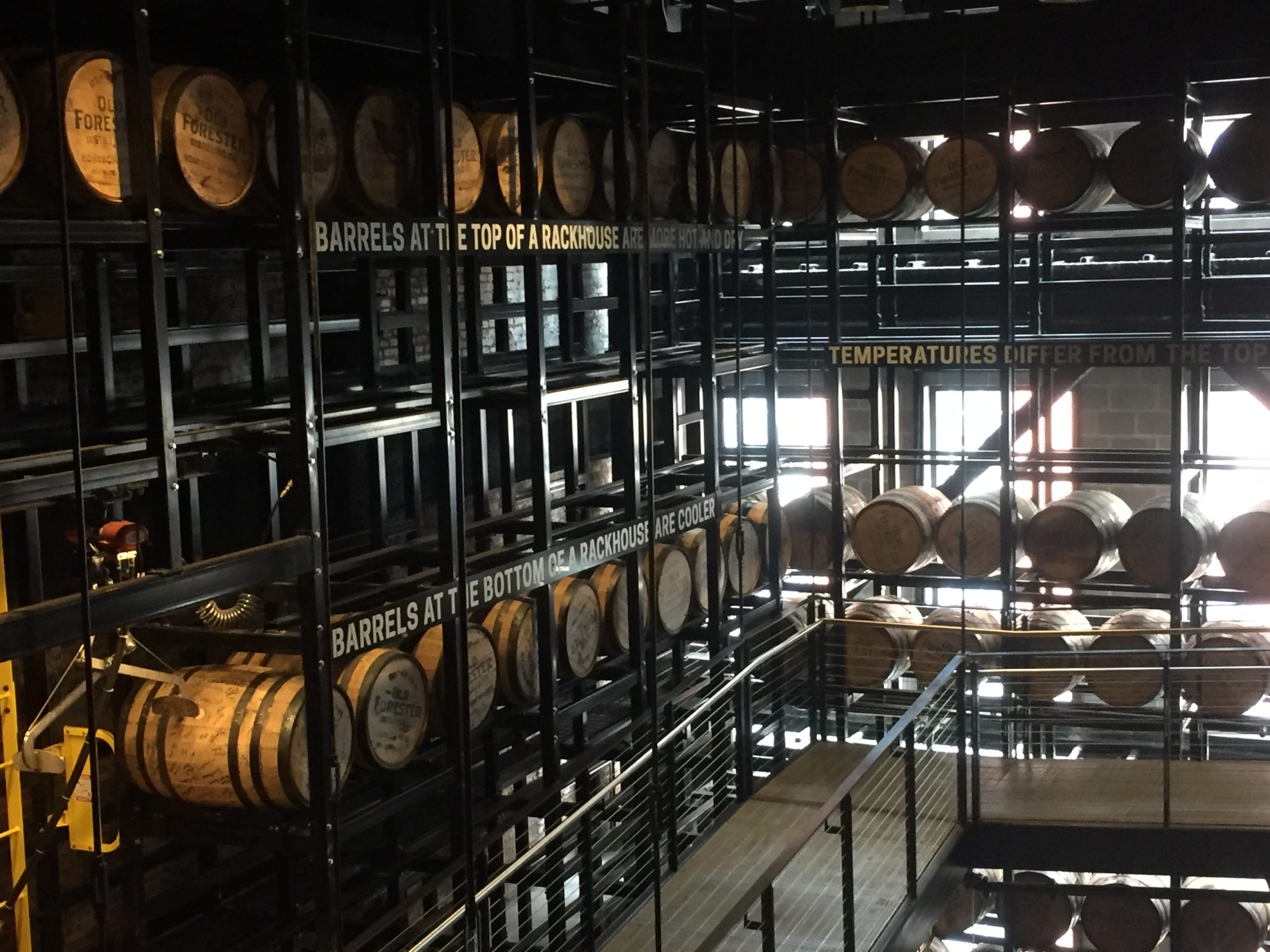 The healthcare sector is on the rise, with Baptist Health LaGrange expanding and a new $40 million pharmaceutical headquarters coming soon that will create an additional 200 jobs with competitive salaries. The county's largest employer is the Rawlings Group, a legal services firm for healthcare providers, which currently has 1,650 employees in the region.
Oldham County embraces its cultural heritage of bourbon and horses. The charming Main Street in LaGrange has been featured on national television. Tourism flourishes in the county, drawing visitors eager to explore the quaint towns and the captivating AlleyLoop murals.
With a wide range of amenities and a skilled workforce, Oldham County is an attractive destination for businesses looking for a vibrant and growth-oriented place to call home.
Oldham County by the Numbers
Oldham County

| Oldham County | 2012 | 2022 | % Change |
| --- | --- | --- | --- |
| Population | 62,119 | 69,624 | 12.1% |
| Gross Regional Product | $1,405,646,274 | $2,474,970,532 | 76.1% |
| Median Household Income | | $109,815 | |
| Per Capita Income | | $46,833 | |
| Poverty Level | | 4.2% | |
| Unemployment Rate | | 2.5% | |
| Labor Force Participation Rate | | 64,6% | |
| Average Commute Time | | 26.7 | |
| Number of Remote Workers | | 4,204 | |
| Percent of Remote Workers | | 12.9% | |
| Education Less than 9th Grade | 1,229 | 1,024 | -16.7% |
| Education Less than 9th Grade | 2,197 | 1,673 | -23.9% |
| Education High School Diploma | 9,572 | 8,979 | -6.2% |
| Education Some College | 9,002 | 9,787 | 8.7% |
| Education Associate's Degree | 3,003 | 4,189 | 39.5% |
| Education Bachelor's Degree | 9,968 | 12,064 | 21.0% |
| Education Graduate Degree or Higher | 6,097 | 8,940 | 46.6% |
| Homeowner Vacancy Rate | | 0.3% | |
| Median House Value | | $314,300 | |
| Median Monthly Rent | | $1,032 | |
| Percent Occupied Housing Units | | 95.8% | |
Greater Louisville Region

Greater Louisville Region

| Greater Louisville Region | 2012 | 2022 | % Change |
| --- | --- | --- | --- |
| Population | 1,434,953 | 1,517,937 | 5.8% |
| Gross Regional Product | $69,126,603,887 | $106,360,978,850 | 53.9% |
| Median Household Income | | $71,033 | |
| Per Capita Income | | $34,919 | |
| Poverty Level | | 7.6% | |
| Unemployment Rate | | 3.5% | |
| Labor Force Participation Rate | | 62.4% | |
| Average Commute Time | | 27.0 | |
| Number of Remote Workers | | 59,276 | |
| Percent of Remote Workers | | 6.9% | |
| Education: Less than 9th Grade | 41,826 | 28,187 | -32.6% |
| Education: 9-12th Grade | 84,226 | 66,209 | -21.4% |
| Education: High School Diploma | 312,017 | 315,945 | 1.3% |
| Education: Some College | 219,747 | 230,831 | 5.0% |
| Education: Associate's Degree | 71,758 | 96,301 | 34.2% |
| Education: Bachelor's Degree | 146,043 | 192,022 | 31.5% |
| Education: Graduate Degree or Higher | 93,667 | 123,660 | 32.0% |
| Homeowner Vacancy Rate | | 1.3% | |
| Median House Value | | $178,593 | |
| Median Monthly Rent | | $847 | |
| Percent Occupied Housing Units | | 90.1% | |
United States

| United States | 2012 | 2022 | % Change |
| --- | --- | --- | --- |
| Population | 313,877,662 | 334,161,482 | 6.5% |
| Gross Regional Product | $15,912,802,819,300 | $24,767,834,615,600 | 55.6% |
| Median Household Income | | $69,021 | |
| Per Capita Income | | $37,638 | |
| Poverty Level | | 8.9% | |
| Unemployment Rate | | 3.6% | |
| Labor Force Participation Rate | | 62.7% | |
| Average Commute Time | | 26.8 | |
| Number of Remote Workers | | 15,061,684 | |
| Percent of Remote Workers | | 9.7% | |
| Education: Less than 9th Grade | 12,837,123 | 10,919,561 | -14.9% |
| Education: 9-12th Grade | 17,391,417 | 14,341,868 | -17.5% |
| Education: High School Diploma | 58,751,740 | 60,598,861 | 3.1% |
| Education: Some College | 44,359,412 | 45,588,261 | 2.8% |
| Education: Associate's Degree | 16,032,807 | 20,324,521 | 26.8% |
| Education: Bachelor's Degree | 37,281,933 | 47,929,733 | 28.6% |
| Education: Graduate Degree or Higher | 22,125,353 | 30,620,664 | 38.4% |
| Homeowner Vacancy Rate | | 1.2% | |
| Median House Value | | $244,900 | |
| Median Monthly Rent | | $1,163 | |
| Percent Occupied Housing Units | | 88.8% | |